A Grand Day Out!
Burscott, Stroxworthy, Aliminstone and Ashmansworthy Classes have had a super day out at the South Devon Railway in Buckfastleigh learning first-hand about the Roar of the Train.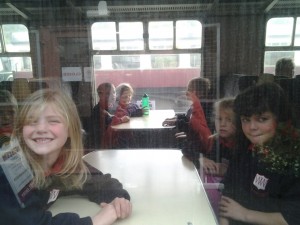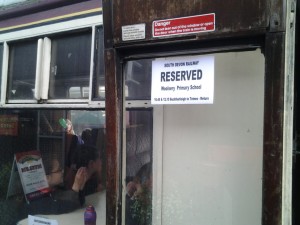 The children enjoyed a ride from Buckfastleigh to Totnes and back on the preserved railway. At Totnes, they were able to get a close up look at the engine. One young man was even lucky enough to be allowed up on the footplate!
Back at the museum, everyone learnt about the struggle between broad gauge and standard gauge,  Brunel's Atmospheric Railway which didn't work, patents and how trains work.
We even had a go in the signal box, where we could pull the levers which once controlled the signals and points.
Some of us even got to visit the workshop where they are completely rebuilding the first steam locomotive to pull a train when the preserved railway opened.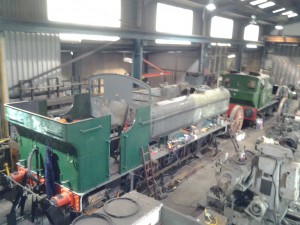 More photos of other age groups will be added soon.