The Evil Pea defeated at last
Today, the Evil Pea was finally defeated. The Superveggies caught him, made him walk the wooden spoon plank, and he ended up in the soup. After eating him up, we had to search for our Superveggie friends.
Preparing the soup.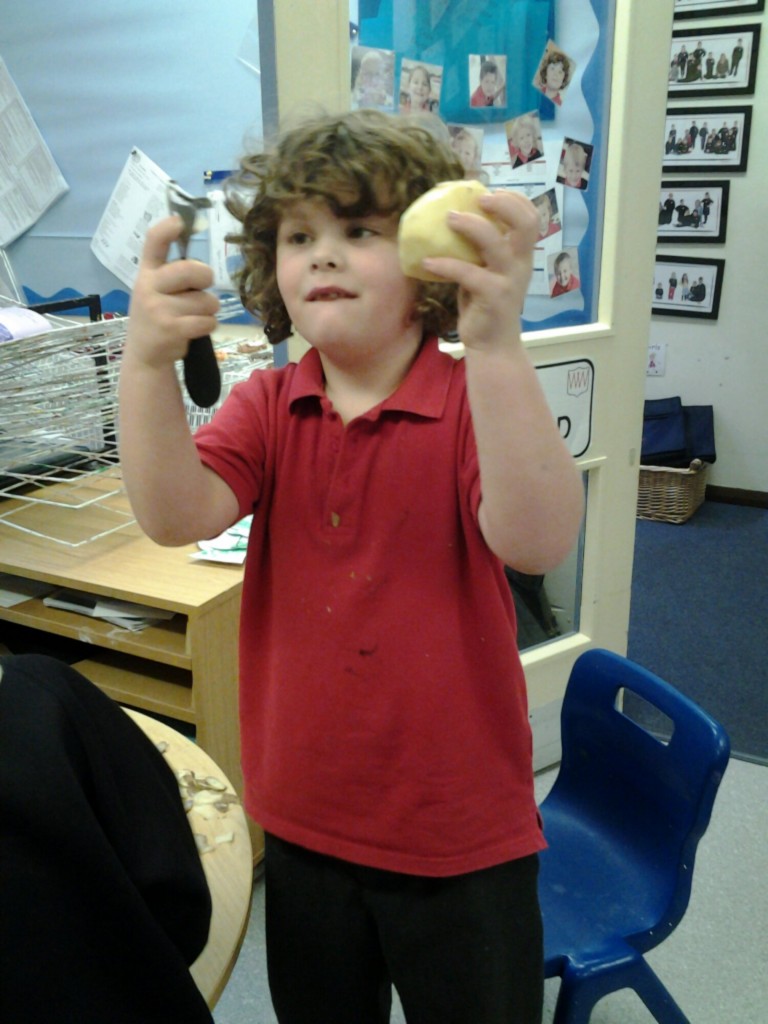 Eating the Evil Pea. Delicious!
Looking for the Superveggies.