Forest school – 3 little pigs
Forest school -Spring half term
First we had to find the characters from the story 'The three little pigs'.
We then learnt how to make straw houses. 
We tried to huff and puff….
Pig masks ready for role play.

Pigs like mud and so does…
Guess who?
We built straw houses with straw. 

I'll huff and I'll puff and I'll blow your house down.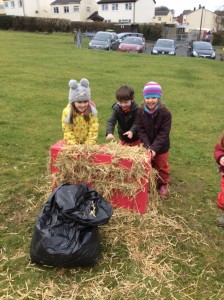 Great fun had by all.