Grandma's Beach
We enjoyed listening to the story.  Can we create a beach at Sunflowers?
It's great fun making a sandpit!
Our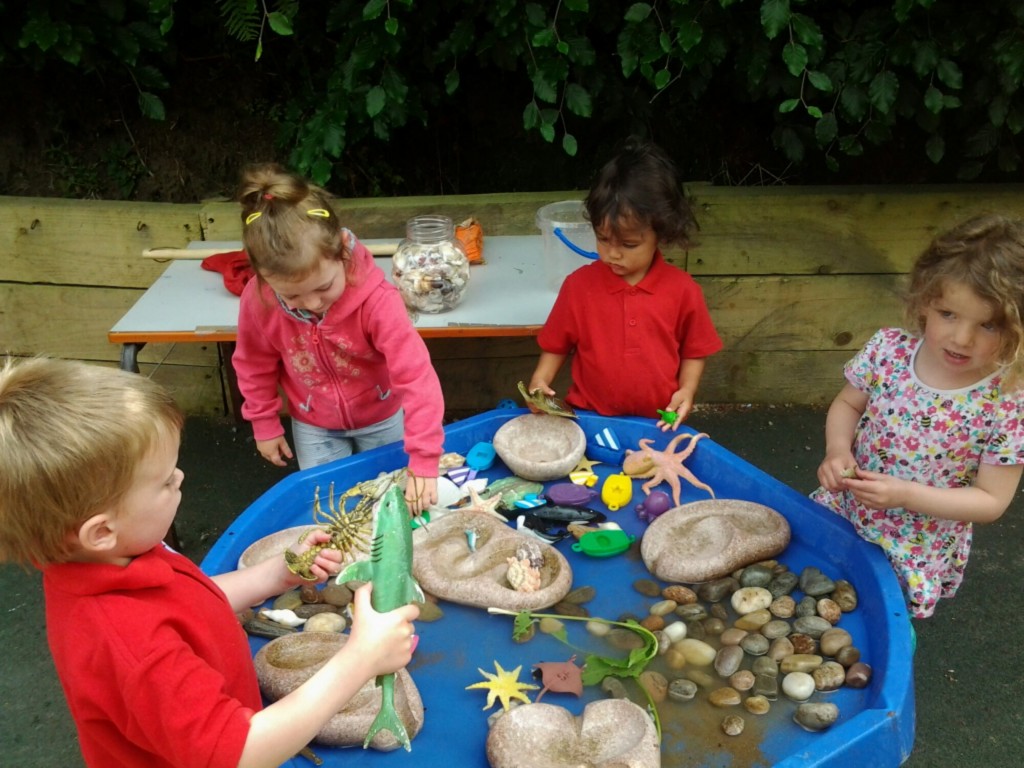 Our rock pool is full of  sea creatures – we talked about all the things at the beach beginning with the 's' sound; sand, sea, sun and learnt an octopus has eight legs!