Mud Heads
This afternoon at Forest School we enjoyed making mud heads.  We added water to earth to make mud.  We then squidged it until we had a ball of mud.  We then found a branch onto which to put our mud head.  It was fun searching for items to form eyes, nose and a mouth.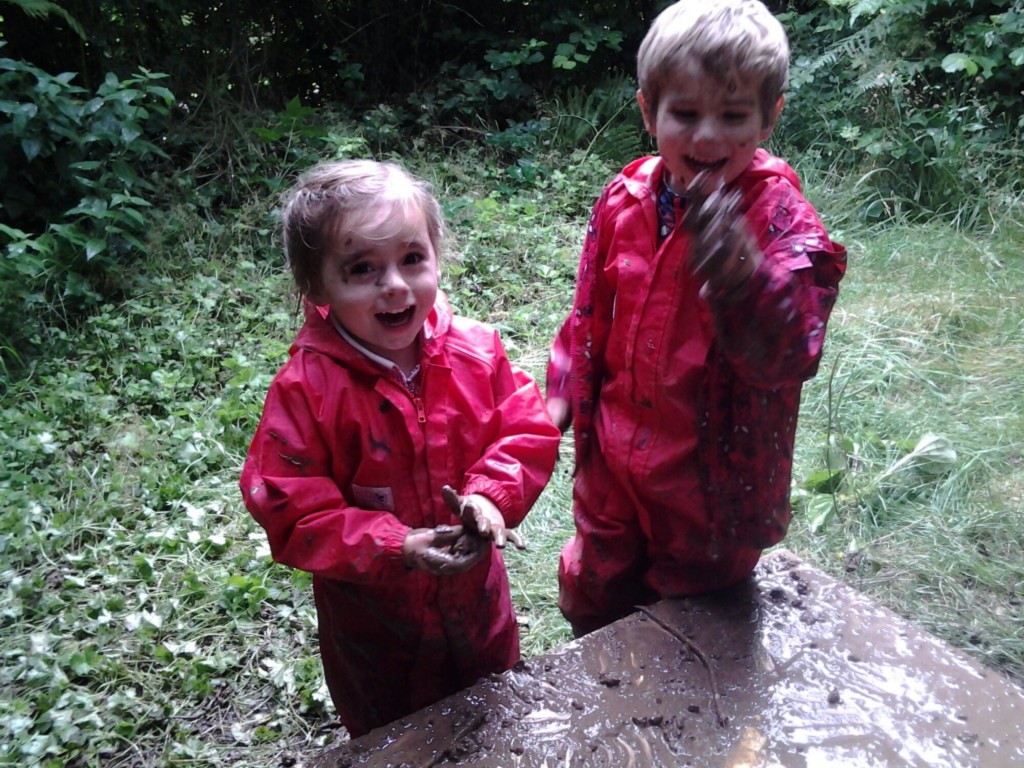 We also had chance to have a ride in a wheelbarrow!
Thank you Mr. Pennington!