Driving my tractor
This week we are going to learn this book off by heart.
We have been painting with tractors. There was mud everywhere.
Allan's Grandad and his mum drove a tractor to school for us all to see. We sat in the cab and walked around it. It was very big. Aaron was as tall as the front wheel. We saw the hitch at the back and we even spotted one of the front. Allan's Grandad made the loader go up and down.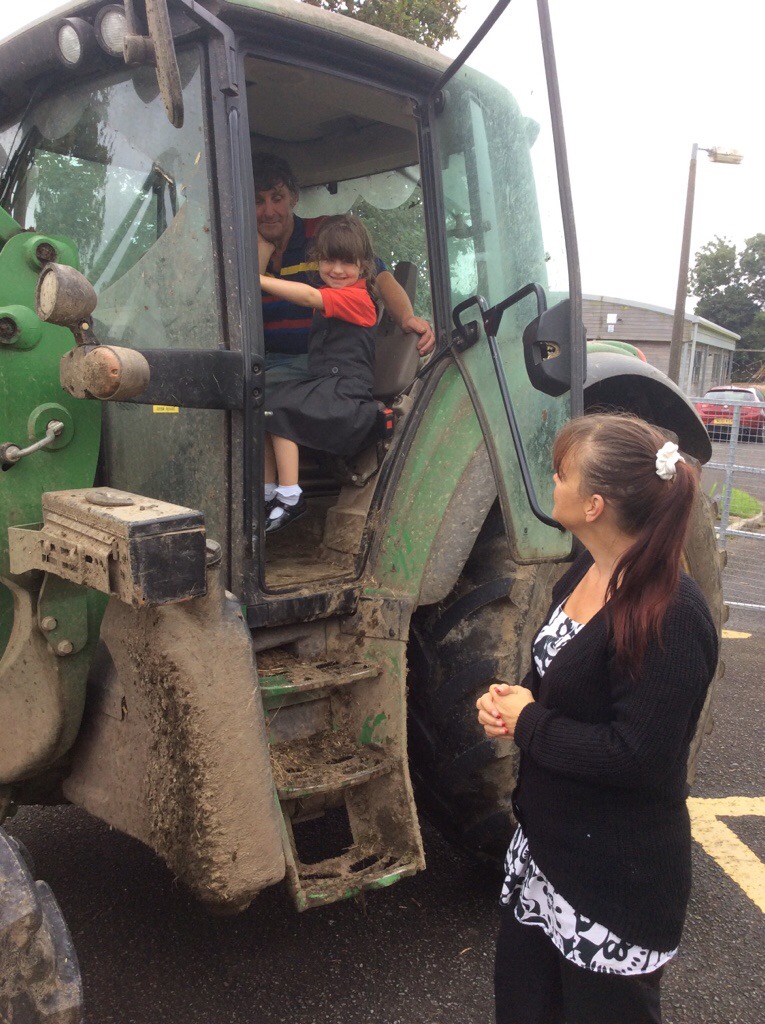 A fun day had by all. Thank you Allan's Mum and Grandad.