Bucks Mills Beach Clean
Cat Oliver, Education & Interpretation Officer from North Devon Coast Areas of Outstanding Natural Beauty came in to Stroxworthy Class to talk about our local beaches and how we can look after them.
Ask the children about microbeads and nurdles and the damage they cause….
Do you know how long a glass bottle takes to degrade?
We all went to Bucks Mills for a beach clean.  Ask the children the name of their group and what they found….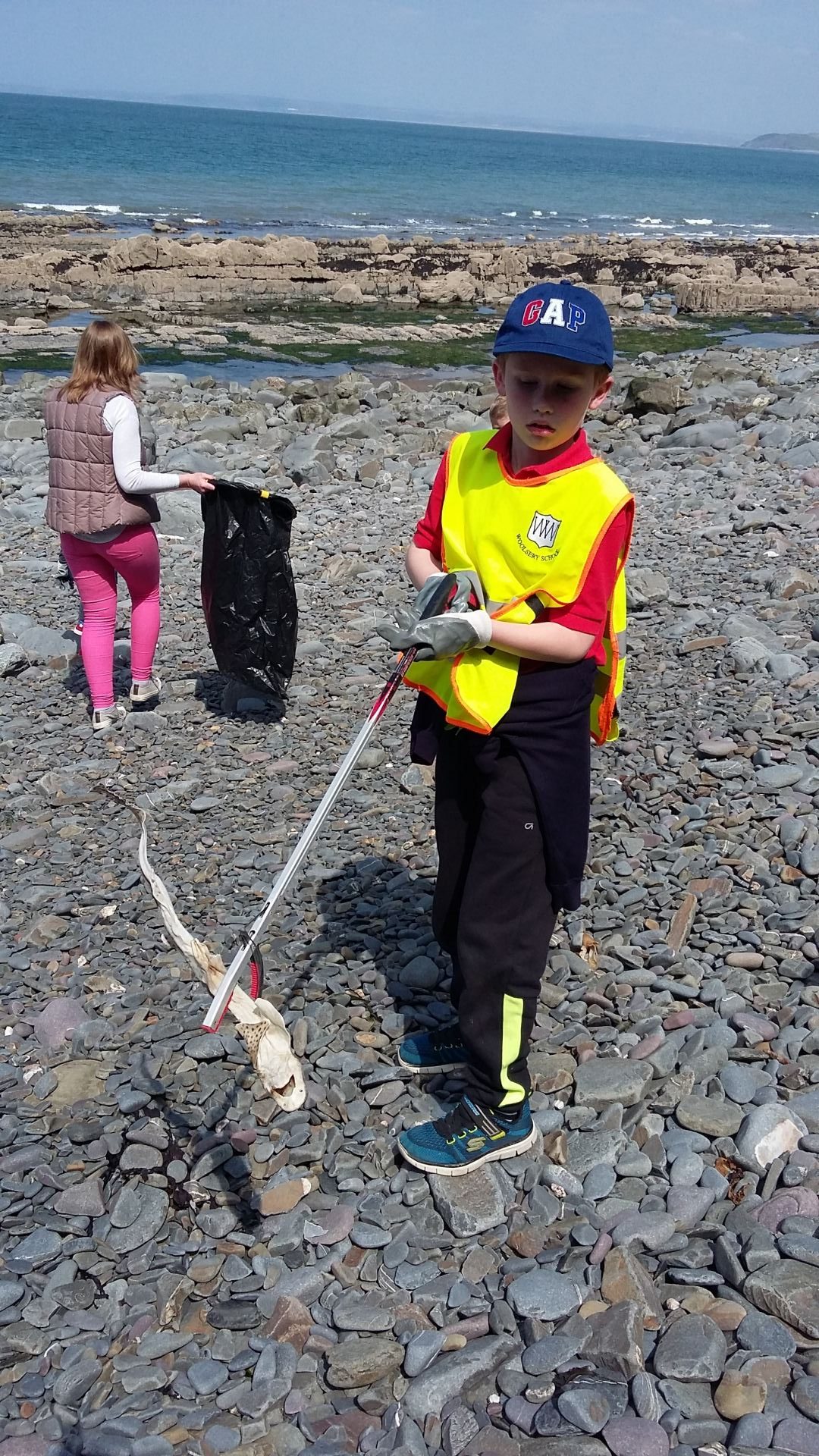 We even found a dead porpoise (or dolphin if you're only 7…)
we talked about how it's being recycled by the birds and insects eating it… nothing is going to waste.
Did someone say ice-cream?