Newsletter 14th September 2018
Librarian Needed
As you will be aware, budget cuts have meant we have been unable to replace many teaching assistants as they've left the school over the past two years. Other than the obvious pressure this has put on classrooms, one area of our school that's really suffering is our library. Do you have a couple of hours per week that you'd like to volunteer to keep our library books sorted and tidy, check on current loans and so on? This could be a role for a parent, grandparent or really anyone who'd like to be involved in the school but not necessarily work directly with children. Because this would be an unsupervised role in the school, we would need a DBS check but other than that you wouldn't need anything other than enthusiasm and organisation skills!
Please talk to Mrs Kersey in Stroxworthy Class if you're interested in taking up (or sharing) this role – thank you!
Athletics Success!
Well done to ten of our children who have received Pentathlon awards from the English Schools' Athletic Association for their participation in athletics events with parent Jack Johns during the Summer Term. Congratulations to Isla (Gold), Grace (Silver), Harrison (Silver), Bodie (Silver), Danny (Silver), Alexander (Bronze), Rohan (Bronze), Ricards (Bronze), Daisy (Level 2), Kyson (Level 2). The children were presented with fabric badges in our Wild Celebration Assembly this afternoon.
School Voice

Family Groups met for the first time this week and elected their School Voice representatives for the coming year. We have four School Voice teams – Charity, Global, Community and Enterprise and the elected members will spend the year planning and running a series of events for their given causes. Charity Voice typically arranges things like Children In Need and special days for other charities. The Global Voice this year will be working to re-invigorate our link with Bakary Sambouya school in The Gambia with a series of events throughout the year. Community Voice will work with our local organisations to help deliver things like our Bonfire night celebration, our Harvest Festival etc. Enterprise will be running our Friday Tasty Tuck (see below) and Stationery Shop later in the year.
The elected representatives from each Family Group are:
Charity Voice: Josie,Finley, Ralph, Rohan, Harrison, George, Sam

Global Voice:

 Lizzie, Holly, Ethan, Mario, Archie, Charlie M, Grace

Community Voice:

 Chloe, Brandon, Emily, Aiden,  Erin, Natalie, Sophie

Enterprise Voice:

 Isaac, Billy, Owen, Charlie P, James, Arthur, Daisy
If your child was a Voice representative last year, they should now remove their sewn-on badges from their uniform. The new ones will be presented to this year's School Voice as soon as they arrive and I will write to parents directly then.
Quiz Night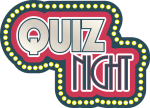 The FOWS Quiz Night will take place here at school on Friday 21st September. It will be a family friendly evening, with teams of 4 people. Doors will open at 5:30pm and entry is £3 per person, including refreshments. Stu Snape will be asking the questions.  We hope to see you here!
Tasty Tuck
Enterprise Voice run a weekly Tasty Tuck stall on the playground each Friday breaktime. All items are 50p and include healthy snacks like popcorn, spicy noodles, tex mex and dried apricots. Your child is welcome to bring 50p in on Fridays but, particularly for the younger children, make sure it's in a named envelope. The Enterprise Voice group re-invest any profits to buy new stock and any surplus at the end of the year is given to Charity Voice for their nominated charity.
After School Clubs
Please remember that we are booking after school clubs electronically this term. The letter should have found its way home on Thursday and you can book places at https://tinyurl.com/y9nemubu . We will email you if your child has NOT secured a place at the club (because it's over subscribed) but if you don't hear from us, please assume your child is able to attend. Clubs begin next week unless otherwise stated.
Lunchtime Clubs
At the moment, we have just two lunchtime clubs running, although this may expand as the term settles down! Chess Club will be run by Mr Pennington on Tuesday Lunchtimes. If your child would like to go, they should speak to him. Chess Club is open to all ages. Mrs Oyarzabal is also running an Indoor Activity Club on Wednesday Lunchtimes and is open to Y3, Y4, Y5 and Y6. Again, your child should speak to Mrs Oyarzabal if they'd like to join.
Devon Air Ambulance Trust
As part of Stroxworthy Class' Project on flight this term, they are teaming up with Devon Air Ambulance Trust (DAAT) for a number of events. On Monday, they will be holding a cake and biscuit sale at breaktime, lunchtime and after school. If you could send your child with a few coins to buy cakes, it will really help the children have a successful day and learn lots about marketing and sales…as well as raising money for an extremely worthy charity.
Headteacher Awards
As mentioned in last week's Newsletter, On Fridays teachers will be nominating two children each for a Headteacher Award for great Learning Behaviours across the preceding week.
Congratulations to this week's recipients who are:
Cranford: Bea, Arthur
Burscott: Aubri, Lyla
Stroxworthy: Louie, Evie
Alminstone: Jasmine, Ceb
Ashmansworthy: Erin, Charlie M
Our children are also busily collecting Family Group Points to try to win a Family Group Non Uniform Day. At the moment, Willow are in the lead on 47 points, Followed closely by Elder (46), Hazel (44) and Beech (43). On 38 points are Silver Birch and Oak & Sycamore are currently in joint last place on 33.
Points are awarded for children striving to develop good Learning Behaviours, which we represent with six animals across the school, from Sunflowers to Ashmansworthy Class. Over the next few weeks, each animal will feature in the Newsletter so that you can talk about developing your children's learning at home in terms they will be familiar with. The first is the Dolphin, which helps to remind children to dive into their learning with enthusiasm and immerse themselves in the curriculum. This is especially important at the beginning of the term when projects are being introduced!
Contact Details Update and GDPR
In bookbags tonight should be a form for you to renew all of your parental consent for the academic year for things such as first aid, educational visits, etc. We have simplified the form this year so we're only collecting crucial information.
Also included in the form is a space for you to update contact details for your child. Over the summer, the government has updated rules about how we safeguard your child ("Keeping Children Safe In Education") and one change in regulation is that we must now have at least two contacts for every child, including one that is not in the family home. This is because there have been instances nationally of children being at home with a parent who has been taken seriously ill or has died, but the school has been unable to  make contact with anyone to find out where the child is when in fact they're at home and desperately needing help. Our guidance also now states that if we can't ascertain the whereabouts of a child by using our contact list, we must ask the police to carry out a Welfare Visit to the family home. It's therefore very important that you let us know if your child is going to be away from school, particularly if you are going to be out of contact.
Please return the form to your child's teacher as soon as possible. Without this, the consent we hold for your child is not GDPR compliant and your child may well miss out on school activities. Thanks for your help.
London Residential
The next stage payment for Year 5's residential visit to London next spring is now due. You should have received a letter in book bags earlier in the week. Thanks for giving this your prompt attention. As the letter states, we will have a parents meeting about the trip in the New Year but if you have any questions in the meantime, don't hesitate to drop in.
Swimming
Please remember that swimming begins on Monday for Years 4 and 5 at Torridge Pool in Northam. If you could remind your child on Monday morning what their current swimming achievement is (in metres or badges/awards) it will really help the pool staff put the children into the correct groups quickly so swimming can start in good time. Please remember that if your child is unable to swim for medical reasons, but is well enough to be in school, they will still have to go to the pool and do some written work at the poolside so they are still being supervised.
Wild Curriculum
Next Monday we will be holding two information sessions for parents about our new Wild Curriculum. The first is at 2.30pm and the second is at 6pm. Please come along if you can and find out about the ethos and pedagogy behind our change in approach, how it is organised and what you can expect to see in the coming weeks.
The Week Ahead
Monday: Stroxworthy Cake Sale, Swimming for Years 4 and 5 (pm), Parents' Wild Curriculum Presentations
Tuesday: Community Magistrate visiting Ashmansworthy Class. Charity Voice Meeting (2:45pm)
Wednesday: 
Thursday: 

Year 6 Bude Residential Parents Meeting 5:30pm. Full Governors' Meeting 6:30pm

Friday: 

FOWS Quiz night. Doors open 5:30pm, Quiz from 6pm.
With best wishes,
 Matt Cole
Headteacher