Newsletter – 26th November 2021
Peter Pan
Thank you for returning the electronic form which has allowed Tina to allocate tickets for Peter Pan. We are planning to send the tickets home in the middle of next week. Rehearsals are now in the final stages and costumes are being fitted with much excitement!
However…
We are watching the developing Covid situation very carefully. With cases rising sharply in our community at the moment, we have to face the possibility that if the situation continues to deteriorate we may have to postpone the performance until the New Year. This isn't our aim at the moment, nor is it what we want to do but it is a realistic possibility. Please look out for communications from the school about this – we will aim to make a "final" decision before the end of next week but in these present times, nothing is really certain until it happens. There is however, no question of us abandoning the production – the children have all worked so very hard to make their performanced truly amazing: whatever happens, Peter Pan will be performed!
Flu Immunisations
This is a very important message regarding flu immunisations for all children shortly after Christmas. Please read it carefully and note that the school is not involved in the consent process at all and you must deal with the immunisation Team using the links shown:
Dear Parents/guardians,
Your child is in Year 7 to Year 11 (or Reception to year 11 if your school accommodates) from September 2021 and is therefore eligible for a Free Nasal Childhood Flu Vaccination. The immunisation team will be visiting your child's school on: 6th January 2022
Flu vaccination is one of the most effective interventions we have to reduce pressure on the health and social care system, which is going to be more important than ever this year. For this reason, it is essential we deliver the vaccine to as many children as possible to protect them and prevent the spread of infection to those most at risk in society.
Considering the above, we are expecting demand to be high and therefore we urge you to follow the below link to consent to your child's vaccination asap. Even if you do not want your child to receive this vaccination, please complete the consent form stating "decline". On this link you will also find answers to your FAQ's and links to the current Public Health England and manufacturers leaflets. We recommend you discuss this vaccination with your child prior to the date of vaccination.
Prior to completion of the consent, we would like each individual child's unique NHS number – this can be found in their red book, or via this link:
Find your NHS number – NHS (www.nhs.uk)
Please note, this field is not mandatory so if you are experiencing problems finding/accessing your child's NHS number then you can leave this blank.
To complete the consent/decline please click on the link below:
https://schoolimms.virgincare.co.uk/flu/2021/devon
We will be operating a strict policy of closing the consent links and your school's link will close at midnight on the 12th December 2021. If you miss this deadline, your child(ren) will not be vaccinated at school and you will be offered the opportunity to book them into a local community catch up clinic. This also applies if your child is absent or refuses the vaccination at school.
If you have any difficulties with completing the consent form, please contact the Immunisation Team on our Single Point of Access (SPA).
Tel: 0300 247 0082 (lines open 9:00 until 16:30) Email: vcl.immunisations@nhs.net
Many thanks for your co-operation.
Yours sincerely
Virgin Care Immunisation Team
Christmas Lunches
Please remember we need you to fill out the Google Form about Christmas lunches to indicate if your child is or is not going to have Christmas Lunch this year on 9th December. Please use this link to indicate your child's preference: https://forms.gle/815Rc8AgznotsKRa9
On Christmas Dinner Day, your child is welcome to wear a Christmas Jumper in place of school uniform. There is no charge for this, we just do it for fun!
Forest School
There will be no Forest School for Stroxworthy Class next Friday as we will be rehearsing for Peter Pan. However, Louise will be in school running training for any parents who are helping, or who would like to help, with Forest School sessions in the future. Please come in outdoor clothes and waterproofs. If it's very wet, the event will still go ahead in the Yurt. Everyone is welcome. The session will begin at 1:30pm and will run until the end of the school day at 3:15. Thanks
Sunflowers Preschool Sessions
Booking is now open for Spring Term sessions at Sunflowers Preschool. We are experiencing a very high demand for places after Christmas so please book your planned sessions as soon as possible. As I wrote last week, the sessions you are allocated will be billable (unless funded from Government) and whilst we may be able to add ad-hoc sessions if there is space, we won't be able to reduce below your basic allocation until the next term's sessions are requested. the link to book is here: https://forms.gle/kqxG2vczZ6AsAWFL7
Clovelly Lights
This weekend, the school Choir will be once again taking a leading role in the Clovelly Christmas Lights Switch-on… with the added excitement of TV cameras!
In the letter to parents sent out earlier this week, I asked children to be dropped at the Visitor's Centre at 3:30pm but since then, the camera crew have asked to film some carolling at 3:45pm, before the event officially begins at 4. With this in mind, I'd be very grateful if all Choir members could be at the Visitor Centre by 3:30pm at the latest so we can be in position.
Staff Vacancy
Please remember that the closing date for applications is one week today:
We have a vacancy for a Cleaner as Clare Harding will be finishing that aspect of her job at the end of term (she will be staying on as MTA though!)
Hours: 7.5 per week for 41 weeks
Scale A SCP 1 £9.21 per hour
Woolsery Primary School require a cleaner to join our team from the 4th January 2021. You will assist our Caretaker, Mr Simon Bennett with general cleaning duties after school has finished for the day from 3.30pm. The school has implemented enhanced cleaning to comply with latest guidelines to limit the spread of covid 19 and norovirus, and full training will be given to maintain these standards.
You will also be required to work for 2 weeks in the school holidays (by mutual arrangement with Simon and the school) to assist with the deep cleaning – such as carpet shampooing.
We are committed to safeguarding and promoting the welfare of children and vulnerable adults, and expect all staff and volunteers to share this commitment.
This role requires a DBS disclosure.
Please contact Sue Miles for an application form and further details by telephone 01237431307 or email admin@woolsery.devon.sch.uk.
Closing Date 3rd December 2021
---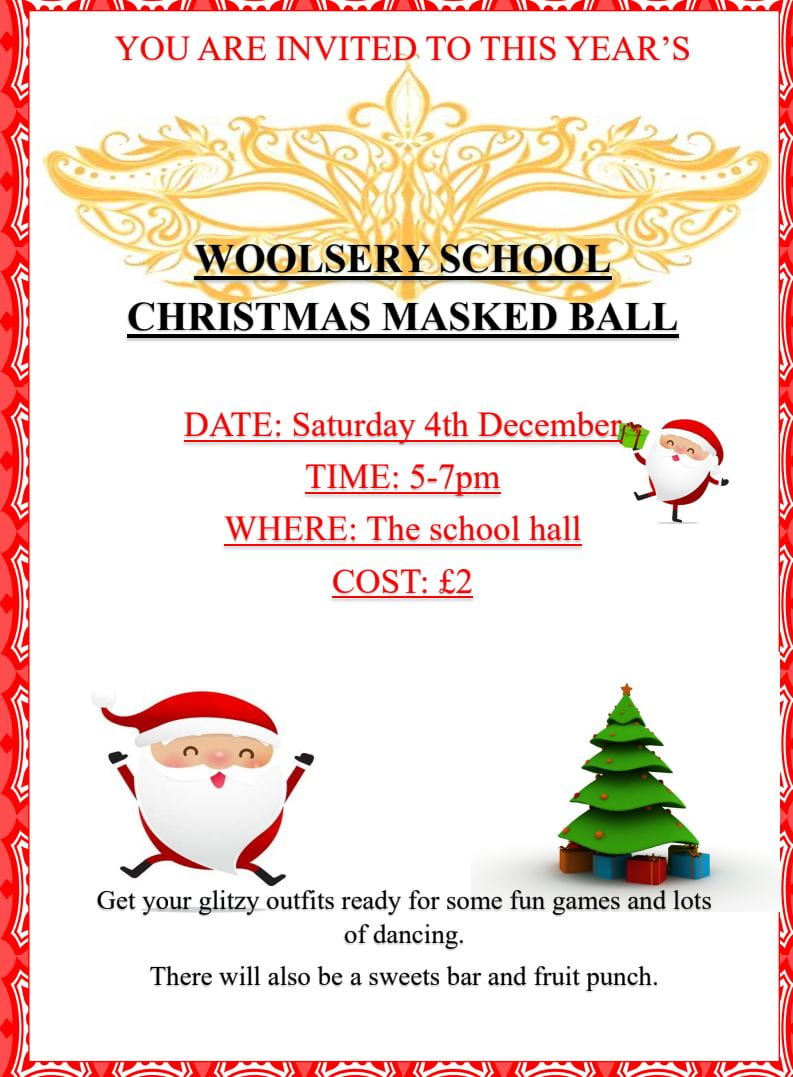 ---
Well done to everyone who has recevied a Headteacher's Award this week for great development of our learning behaviours…
Sunflowers : Ezra (tortoise) – having a go and trying until he managed to get down from the play equipment independently; Mylee (owl) Recalling "stickman" in great detail
Cranford Class: Luca (owl) – drawing and talking about everything he has learnt about space; Milo (owl) – drawing and talking about everything he has learnt about space
Burscott Class: Hugo (tortoise) – super progress in all areas since half term – well done!; Alfie (dolphin) – making an amazing model for our map of the village
Stroxworthy Class: Logan (dolphin) – always trying to "upgrade" his vocabuary in English, for example, Hot to Scorching; Aaron (tortoise) – not giving up when learning and understanding column subtraction and addition
Alminstone Class: Tegan (dolphin) – diving into her learning, working hard and concentrating well in lessons; Cobain (spider) – making links with what he already knew to help his understanding of finding perimeter.
Ashmansworthy Class – Nate (tortoise) – being resilient with his learning this week to get his activities finished on time; Arthur (spider) – making links and connections in multiplication