Archive | Whole Partnership Posts
We had a wonderful day at Burford. The weather was perfect and we enjoyed making damper bread, s'mores and vegetable soup to keep us going. We built dens, gave each other facials, invented stories and took part in team challenges.
We looked at strategies for working on a collaborative task.  We role played as human machines.  Can you guess some of the things we did? (Make a cup of tea, with milk, wash and smooth some bed sheets, toast some bread, spread it with butter and cut into pieces, to name a few)
Helen discussed SCARF  (Safety, Caring, Achievement, Resilience and Friendship) friendship issues today.  She gave lots of practical advice and scenarios.  Which one will you follow?
Cranford Class explored forest school today before the lady from our SCARF programme visited us.  We had fun making things, building, mark making, measuring and discovering worms.  We measured lots of worms against different sized sticks.  Great fun.  Can't wait for the next session!
Please remember that, from August 2022, Woolsery Primary School website is now over at www.villageschools.org.uk. This site is used solely for blog posts and newsletters for our Partnership.
The children all had a blast on the field this evening for the summer disco. There was dancing, games, tattoos, slushes, lots of happy children and lots of laughter. Thank you to Siobhan for doing all the music and games. Thank you to FOWS for making it happen and to everyone that helped.
On Monday we discussed some of the different talents and skills that people have and how skills are developed. We then made a medal to show someone how wonderful they are.
Buckland Brewer and Woolsery schools are in Taunton watching Day 2 of Somerset vs Yorkshire. While play was suspended due to rain, we met the mascot, toured the museum and tested are throwing accuracy. In between play, we managed to get a few autographs from the players.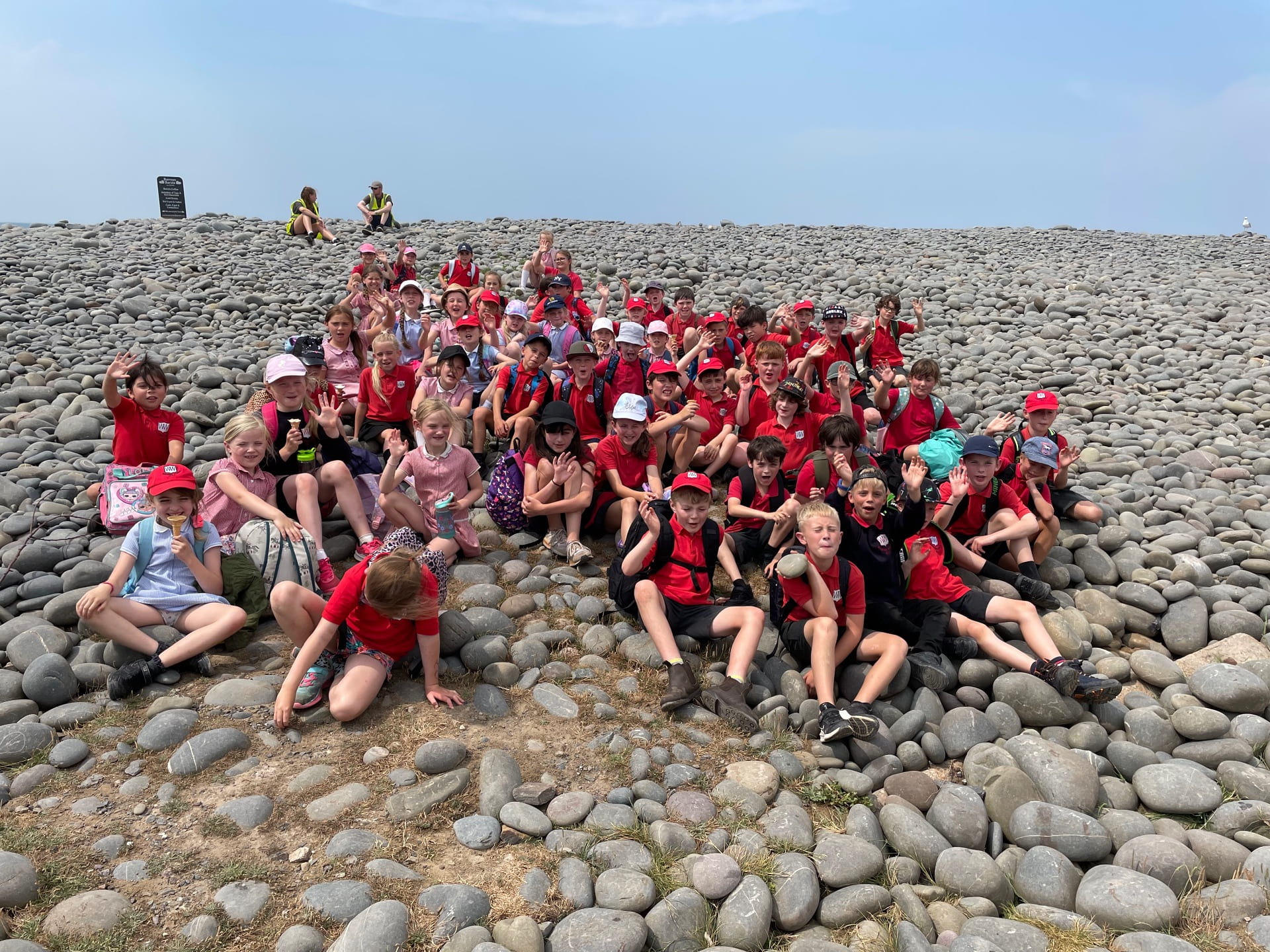 Today both Stroxworthy and Alminstone have had great day learning at the Northam Burrows. After sheltering from the storm, looking around the information centre, we went on a coastal walk to learn about coastal features. This was followed by mini missions exploring the Burrows for different flowers and creatures. After lunch we did a beach […]
The Finalists were: Logan from Stroxworthy 'What type of ball bounces best?' Dolly/Mia from Stroxworthy 'How does the brain work?' Harrison/Scarlett from Stroxworthy 'How far does food need to travel to get to your plate?' Tegan/Ella/Isla from Alminstone 'How do you make a volcano?' Mel/Georgia from Alminstone 'Pollution in the ocean' Genevieve/Aubri from Alminstone 'Space' […]
Today, in Alminstone we finished our amazing science research projects. We are really proud of our work, having taken great care in our presentation to produce high quality work, whilst demonstrating our scientific understanding and knowledge. Our research has led to developing our knowledge and understanding of a range of topics including the solar system, […]
After yesterday's Sports Day, it was back to our science week. We all made parachutes today and looked at the impact of having a different weights under the chutes. Following this, we really progressed with our investigating, experimenting and research, including making a volcano, a lava lamp and creating a tsunami.
A huge well done to all our superstar athletes at sports day today.  Everyone of you such great determination and tried your absolute best.  We saw excellent sportsmanship and super team spirit by you all. We did 15 sporting activities in the morning including a range of sporting skills, such as netball shot, tennis volley, […]
In Alminstone this morning we have explored some different investigations looking at various aspects of science. We observed, capillary action, made different sized gyroscopes to see which took the longest to fly to the ground. Looked at high and low pressure and how a hard boiled egg could drop into a bottle when it appeared too […]
This afternoon Stroxworthy had a lovely afternoon in the Forest School area exploring with clay, playing in the mud kitchen, deconstructing some pallets, den building and planting.
This morning we discussed 'Children should not be allowed computers, tablets or phones before bed?'
During science today, we looked at the broadcaster, biologist and natural historian, David Attenborough. After watching some of his work describing animals in the natural world, we researched our own animals and then wrote a script. Following this we worked individually or as part of a group to record our script describing the animal to […]
After school, we entered three teams to play in a football tournament at Hartland Primary School. With five teams altogether, each team played 4 matches. All the teams played really well, with some excellent goalkeeping, defending, shooting and great goals. A huge congratulations to our green team who were the winners. Well done.
Last half term we looked at our differences and how we can value each other and our differences. I our last lesson, we wrote something about each member of the class that we valued or saw as a positive thing about them. When we came back, each child received a golden envelope. Inside, typed on […]