Author Archives
10th December: A First Book of Nature by Nicola Davies If you like exploring outside during the holidays, Nicola Davies has written several books about the diversity of life on earth. This picture book is part poetry and part scrapbook of recipes, facts and fragments, reminding you that the beauty of the natural world is […]
9th December: Cyborg Cat: Rise Of The Parsons Road Gang by Ade Adepitan When Ade moves to London from Nigeria, he knows things will be different, but nothing can prepare him fully. Ade doesn't always feel welcome in his new community; fitting in is hard, especially as he looks different to everyone else. But Ade […]
8th December: Little Red Riding Hood by Bethan Woollvin Another writer-illustrator to look out for is Bethan Woollvin, who has taken some very familiar tales and given them a twist of her own. She describes herself as having a touch of humour and a pinch of subversion and her picture books are a delight, especially […]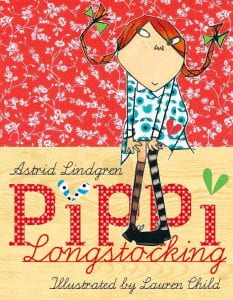 7th December: Pippi Longstocking by Astrid Lindgren, illustrated by Lauren Child If you haven't met Pippi, it's time you did! She lives on her own with a horse, a monkey and a big suitcase of gold coins. She ignores the advice of grown-ups and spends her time having adventures with her neighbours, wrestling a circus […]
6th December: Little People Big Dreams series by Maria Isabel Sanchez Vegara This award-winning series has got a biography for everyone, from Jane Austen to King Charles, Harriet Tubman to Lewis Hamilton! The biographies are factually accurate and extremely accessible for children wanting to find out more about their heroes and heroines. There are also […]
5th December: Ten Word Tiny Tales by Joseph Coelho In this unusual collection designed to spark the imagination, Joseph Coelho, the current Children's Laureate, brings you stories of underwater worlds, demon hamsters, bears in outer space, and portals to unknown places … all in just ten words! Each tale is illustrated beautifully, and the words […]
4th December: Madame Pamplemousse And The Time-Travelling Café The Madame Pamplemousse series has been around for some time and should appeal to readers of 7 upwards and fans of Tilly And The Time Machine. In this story, the café-owner discovers that her coffee machine is actually a time machine and, before long, she and her […]
3rd December: The Incredible Book Eating Boy by Oliver Jeffers Oliver Jeffers is another favourite at school, and KS1 staff are already planning to base some learning around Lost and Found next term. He has written so many brilliant books (fiction and non-fiction) that it's hard to choose just one. This story is one of […]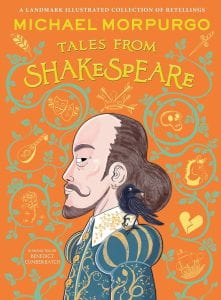 2nd December: Tales From Shakespeare by Michael Morpurgo Michael Morpurgo is a favourite with teachers, parents and children, and he has written books for all ages: if you've not tried classics such as Kensuke's Kingdom or The Story of Adolphus Tips, you're missing out! His latest offering is a retelling of ten of Shakespeare's famous […]
Are you stuck for Christmas present ideas? Would you like to give a present that never runs out of batteries? Do you dread finding room for your family's presents when Christmas is over? If the answer to any of these questions is yes, then make sure you add books to your shopping list the next […]
We've been working on core strength and partner balances in PE. There has been some brilliant collaboration!
We had a very successful day making moving toys with cams for our DT project. The designs were inspired by the mechanicals in Cogheart.
We thoroughly enjoyed our visit to Morwellham Quay. The mine train was very exciting and we loved breaking the rocks to find copper, quartz and fool's gold. It was a beautiful day in a fascinating place!
The looks of concentration say it all! We created simple circuits with working bulbs, buzzers and motors. We learnt that circuits need to be complete for components to work.
What a fantastic send-off for Year 6! We were so proud of you in the assembly and know you're going to be assets to your new schools. Thank-you for all your thoughtful cards and gifts and have a wonderful summer!
We had an amazing day at the Wake Park: the weather was kind and the activities were awesome! What a fabulous way to celebrate the end of primary school for Year 6!
We had a great time tasting different flatbreads, learning about Greek food and then making our own pitta breads. They were delicious!
Our Business Week was a resounding success! Everyone worked collaboratively and efficiently throughout the week, sticking to budgets and deadlines. The week finished with a variety of stalls on the playground and it was lovely to see children from across the school spending their money on games, drinks and snacks. Thank-you to the parents who […]
We had an amazing time at Hartland Abbey: we walked around the beautiful grounds, using our senses to observe and respond to the different landscapes, before enjoying a picnic lunch and an unexpected treat! Malory Towers is currently being filmed at Hartland so the producer kindly gave us a tour of the base and the […]
We had a fantastic time on the canal for our last activity. A few people got wetter than they thought they would!