Day 2 Afternoon
After we left The Tower and bought every bit of tourist merchandise available in London (!!) we took the river boat up the Thames to Westminster.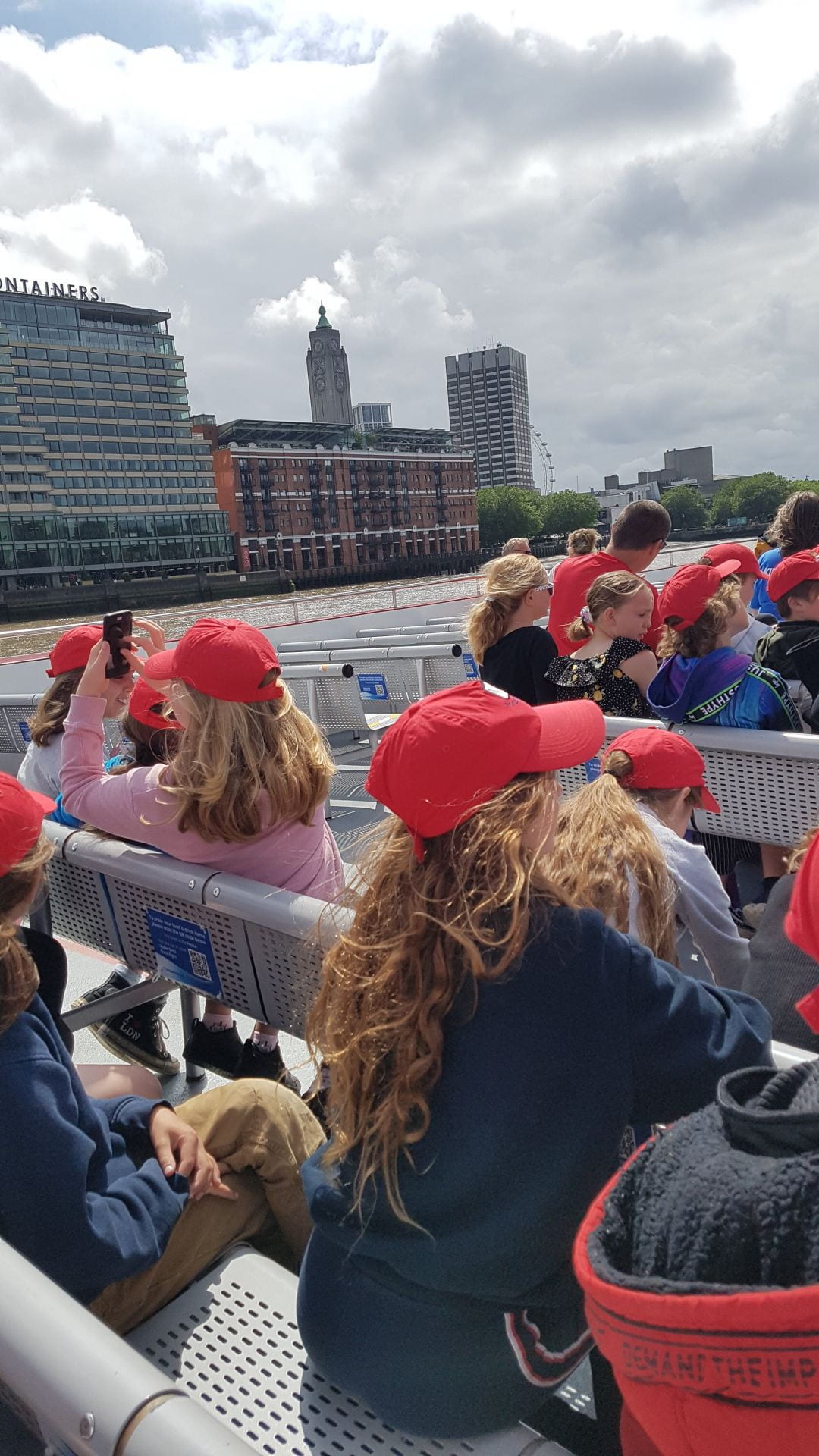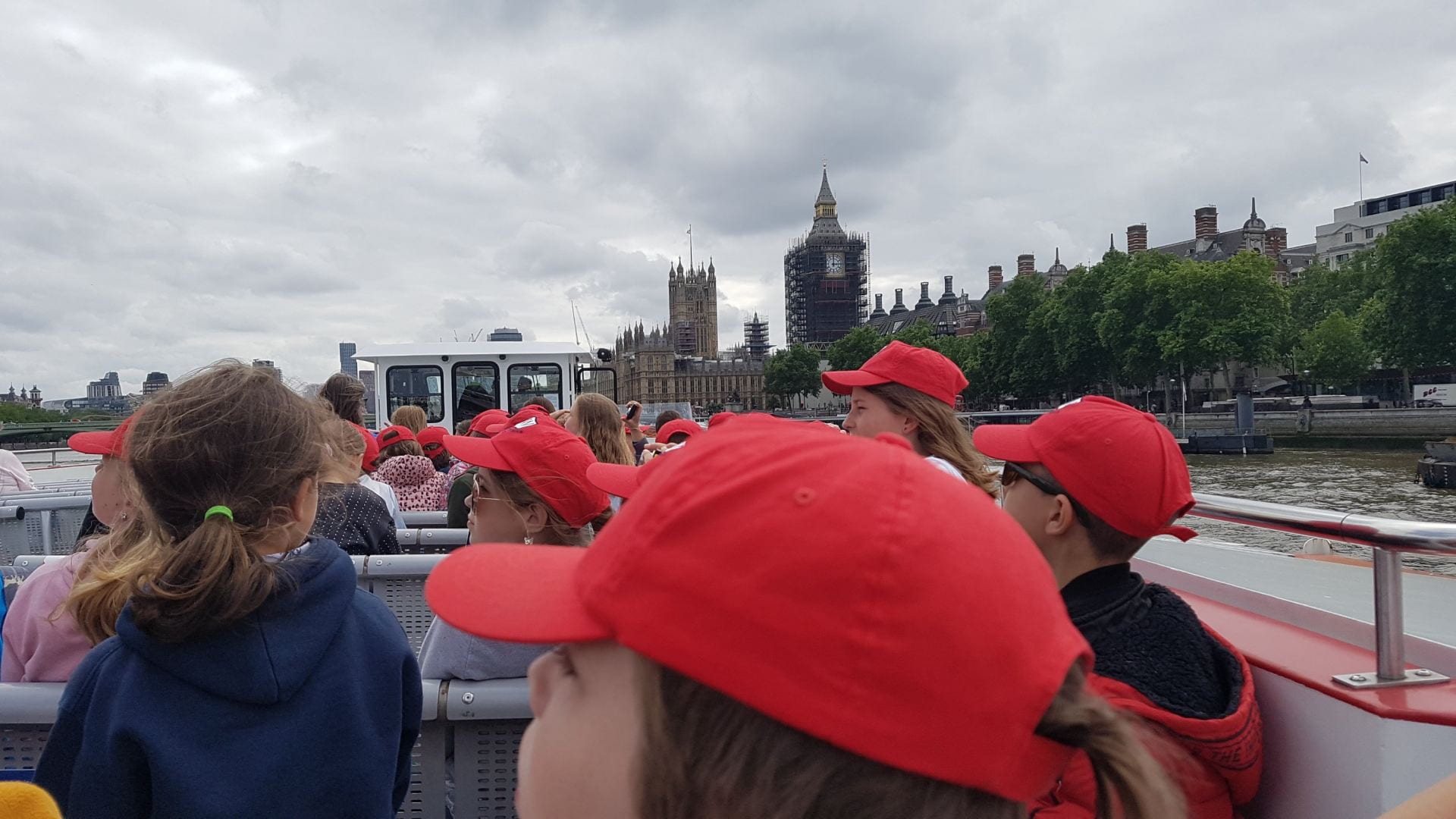 After the boat trip we went on the London Eye. The children were excellent at spotting lots of landmarks, from Wembley Stadium to Buckingham Palace (not sure which is the bigger source of national pride at the moment….!)
After the Eye we had a really nice meal at Pizza Hut. The staff couldn't have been nicer and made sure everyone had what they wanted.
And finally, of course, it was time for Cinderella. We were really impressed with the show (definitely nothing like the Disney version…!) with a great cast and an amazing set, including part of the auditorium which moved 180 degrees for the Ball scene!
We slept really well last night… tonight maybe more of a challenge though… London is celebrating the result – a great atmosphere from our third floor windows!